Submitted by fdgonthier on Thu, 11/05/2015 - 14:50
Binder Explorer, which we've been working on for a long while, is finally seeing the light of the day. Having already released a Process Explorer and a File Explorer, we're especially proud of Binder Explorer because it provides something unique no other tool has provided before.
We had already mentioned our work on Binder Explorer in a previous blog post. Previously, though, if you wanted to use it, you had to get the sources from github and put it together on your own. Today we published Binder Explorer on Google Play, so it should be much easier for you to give it a try.
New layout for system services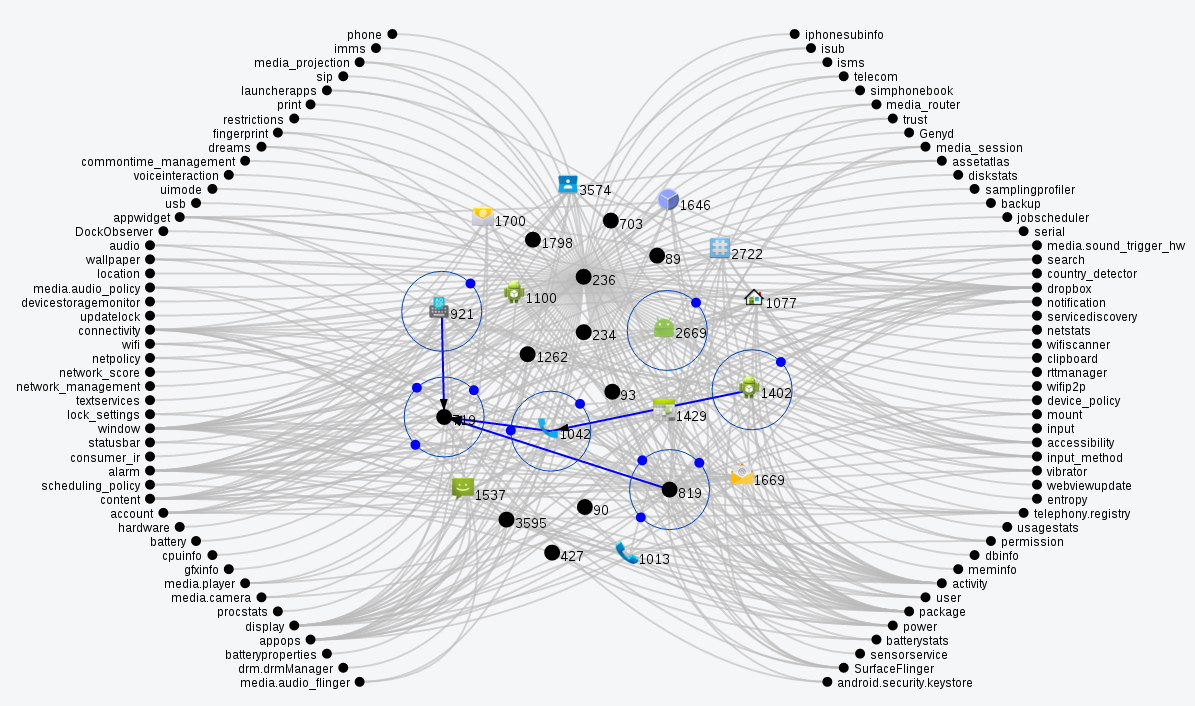 The services are now laid out in a much more readable way around the processes running in the system. The previous way of displaying the services did not scale up to the higher number of services in Android Lollipop and should stay readable for the foreseeable future. The Force is strong in this new layout!
Support for application services and inter-process dependencies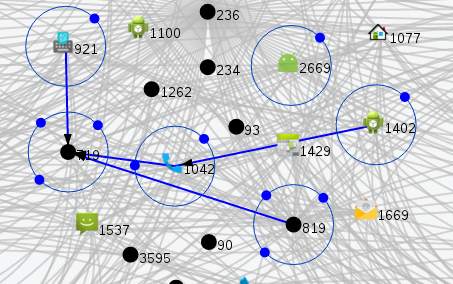 Binder Explorer now recognizes and illustrates services running inside applications and the clients of those services. This means you can see the dependencies between the applications as well as between applications and services.
Useful tooltips
All objects displayed on the screen now display useful tooltips.
Application services

System services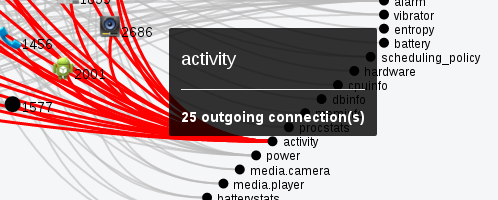 Applications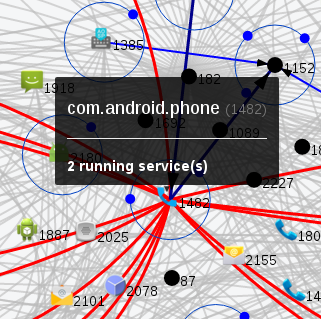 Dialog boxes with details and AIDL interfaces
When you click on a service or an application, you will get a dialog that gives you textual details about the object you clicked on. You can browse the services and processes from the links that are available in those dialogs.
The dialog box for applications gives details on the services that are in use by the process.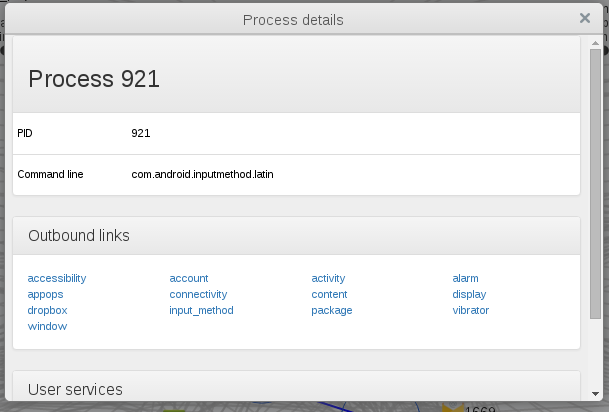 The dialog for services gives a list of the application using the service along with the interface the service implements.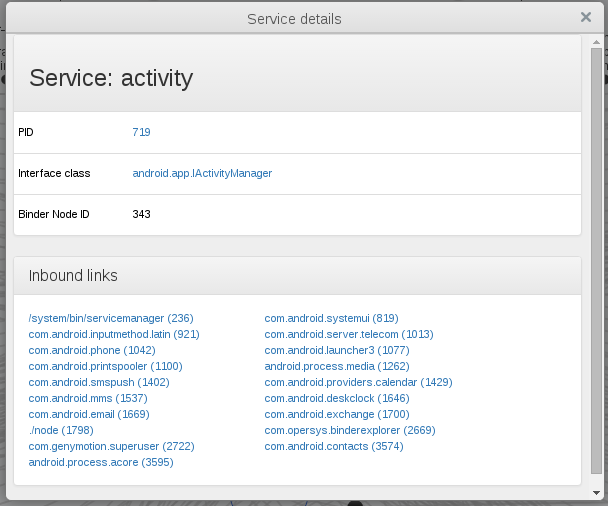 Clicking on the interface class opens a new window that contains the AIDL file for that interface if it's available.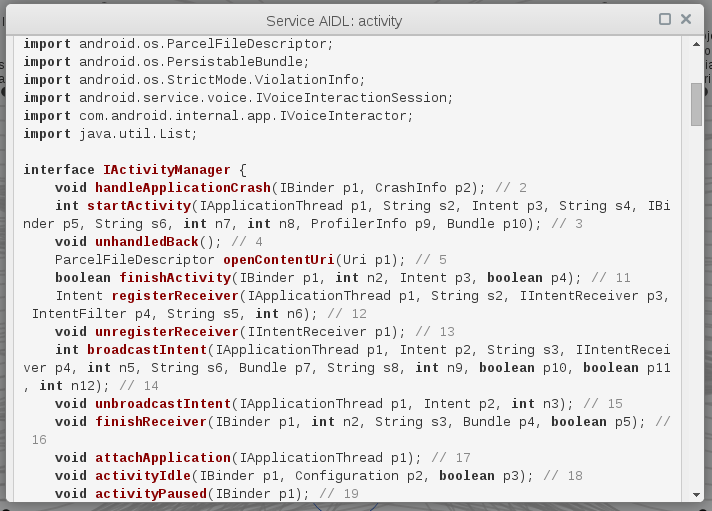 Dynamic updates
Finally, Binder Explorer now loads much faster and also refreshes dynamically. It means that new Android processes that start on the system will appear in the window after a short delay.
And they will disappear when they get killed!
64 bit support
The only boring detail about the new features of Binder Explorer is that it now supports 64 bit ARM and Intel devices as well as your standard 32 bit devices.
What's Next
Based on the work we've already done on Process Explorer, File Explorer and now Binder Explorer, we're working on several more tools to help simplifying understanding Android's internals for user and developers alike.